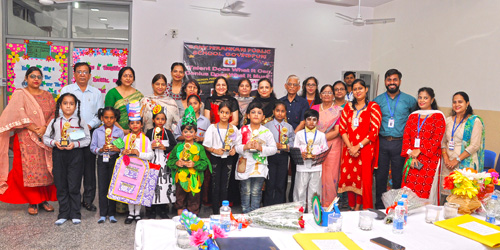 Inter School Poem/Declamation Competition
SPEECH IS POWER
SPEECH IS TO PERSUADE, TO CONVERT AND TO COMPEL
Sant Nirankari Public School, Govindpuri  was honored to host the Inter School Poem/Declamation Competition on 31.07.19 in the school premises.
The school invited a few schools from the surrounding  area  to take the competition to a new level. The school aims at making the students learn to master language as well as develop skills in public speaking. Poetry by heart develops the mind and imagination. The students also spread the awareness through their speech on topics like 'NO BLUE,NO GREEN' 'GOOD WORDS TOUCH THE CHORD', etc.
Our students of SNPS, Govindpuri came out in flying colours by winning two second prizes. The performance of all the students was commendable and was greatly appreciated by the judges.