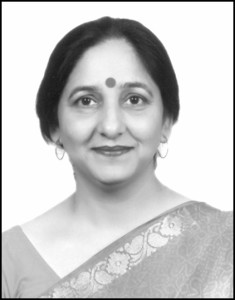 "Success comes to those who work hard
and stays with those
who don't rest on the laurels of the past".
We at SNPS' work at pursuance as well balanced curriculum to ensure that the children who walk into the portals of our schools will not just love their school years but truly be prepared to face life's challenges.
Educating the mind without educating the heart is no education at all. To prove the quote we not only impart education to match the advancement in technology and globalization, but also we match our children a head with SNPS' ethos of moral values and principles. We endeavour constantly to instil these qualities in our students.
We pride ourselves to help them grow and develop into sensitive and responsible citizens of the next generation.
With Best Wishes

Neeraj Mahipal Chawla
(Head Mistress)