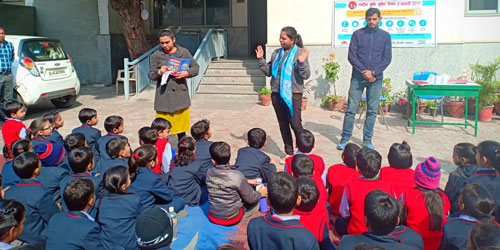 National Deworming Day, 2019
The Union Ministry of Health and Family Welfare (MoHFW) launched National Deworming Initiative on the occasion of National Deworming Day.
Sant Nirankari Public School, Govindpuri observed the National Deworming Day on 8th February, 2019 by taking the initiative by giving the chewing tablets to all the students. All the kids from nursery to 8th standard were given the tablets to improve their overall health, nutritional status, access to education and quality of life. It reduces the prevalence of parasitic intestinal worms among children. The message of behaviour change practices in terms of cleanliness, hygiene, use of toilets, washing hands etc. were also spreaded among the children. We urge to take these initiatives in future also.