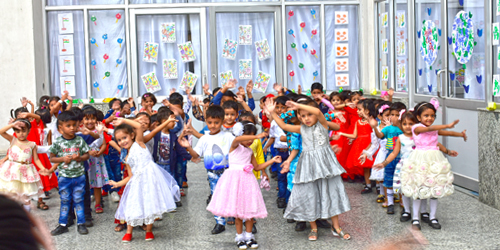 Grandparents Day Celebration
"A grandparent is a little bit parent, a little bit teacher, and a little bit best friend."
The little buds of Pre-school and Pre-Primary at Sant Nirankari Public School, Govindpuri celebrated Grandparents Day in the school premises on September  30, 2019.
Grandparents were greeted by handmade cards made by their own little ones. Grandparents loved some mesmerizing moments, tapped their feet on old songs and re-lived their childhood with their grandchildren.
An open interaction between the head of the school Ms. Neeraj Mahipal Chawla and parents/ grandparents created a positive aura of understanding to strengthen 'Home-School Partnership'.
It was a successful event of spreading joyful smiles among all.