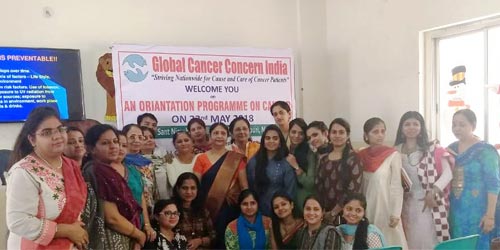 GLOBAL CANCER CONCERN
A workshop on global cancer concern was organized in school. Dr. Roy from Bharti College, Nawada came to give a talk. She emphasized on the symptoms of cervical and breast cancer. She discussed about the issues regarding diet and life style leading of chances of cancer.
Teachers also put forth their questions and doubts which were later cleared by Dr. Roy.