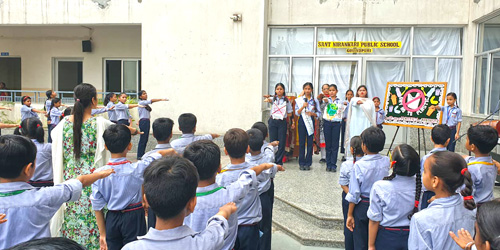 BEAT PLASTIC POLLUTION
Sant Nirankari Public School, Govind Puri has taken initiative to make a PLASTIC FREE SCHOOL Campus on 01stAug'2019. Students were sensitized to use cloth and jute bags, paper bags, stainless steel, wooden items instead of Plastics in the form of Poly bags, straws, disposable plates, glasses, etc. Students also took initiative by delivering thoughts and Speech on harmful effects of plastics. Also, both Teachers and Students took Pledge to Beat Plastic Pollution. Slogan writing Activity has been done in different classes.
At last, an appeal is made to make the school "SINGLE – USE PLASTIC FREE".